Description
It is semi-finished product, do not cooperate with agents
Brief introduction: bile is inserted into the common bile duct through duodenoscope and bile is drawn from the nostril at the other end.
After prolonged immersion of bile and other liquids, it is not easy to break and degrade, the surface friction coefficient is low, and the inherent lubricity is low. The development effect is remarkable, and it can distinguish its position clearly in the process of dynamic use, and its performance is superior to that of the foreign products of the same kind.
Excellent springback recovery performance.
标题
To better meet your needs, eco can provide custom-made services for nasobiliary drainage tubes:
1.Development effect customization
2.Internal and external diameter length customized
3.Tip shape customization
4.Perforation size, distribution custom-made
5.Color customization
All die costs, sample costs and risks for custom service shall be borne by both parties.
Technical Data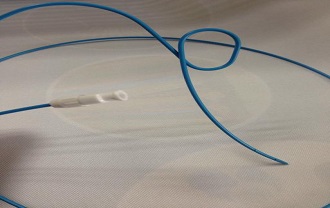 Hardness: 52D / -3D
The maximum use temperature is: 66 ℃.
Existing products: α 7Fr
Inner diameter: 1.30 ±0.10mm
Outer diameter: 2.30 ±0.10mm
Length: 2500 50mm
Punch diameter: 1 mm
Color: light blue
Tip length: 5mm
Maximum diameter of α: 35mm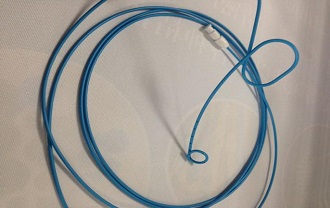 Existing products: pig tail 7Fr
Inner diameter: 1.30 ±0.10mm
Outer diameter: 2.30 ±0.10mm
Length: 2500 50mm
Punch diameter: 1 mm
Color: light blue
Tip length: 5mm
Maximum diameter of α: 35mm
Maximum diameter of pig tail: 15 mm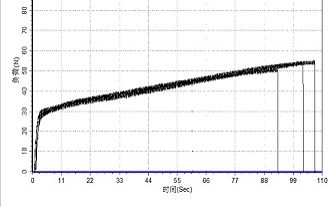 Tensile fracture property, fracture point: 53.64N. Fracture diameter: 0.76mm
Performance diagram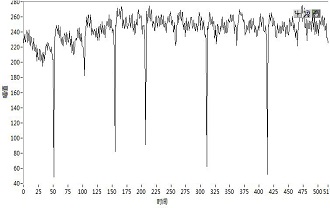 Friction test
Device setting parameters:
Lift speed: 10.00 cm / sec
Lift acceleration time: 0.00s
Clamping force: 100.00g
Distance: 10.00 cm
The most powerful test is: 275.02g
Test average force: 242.96g